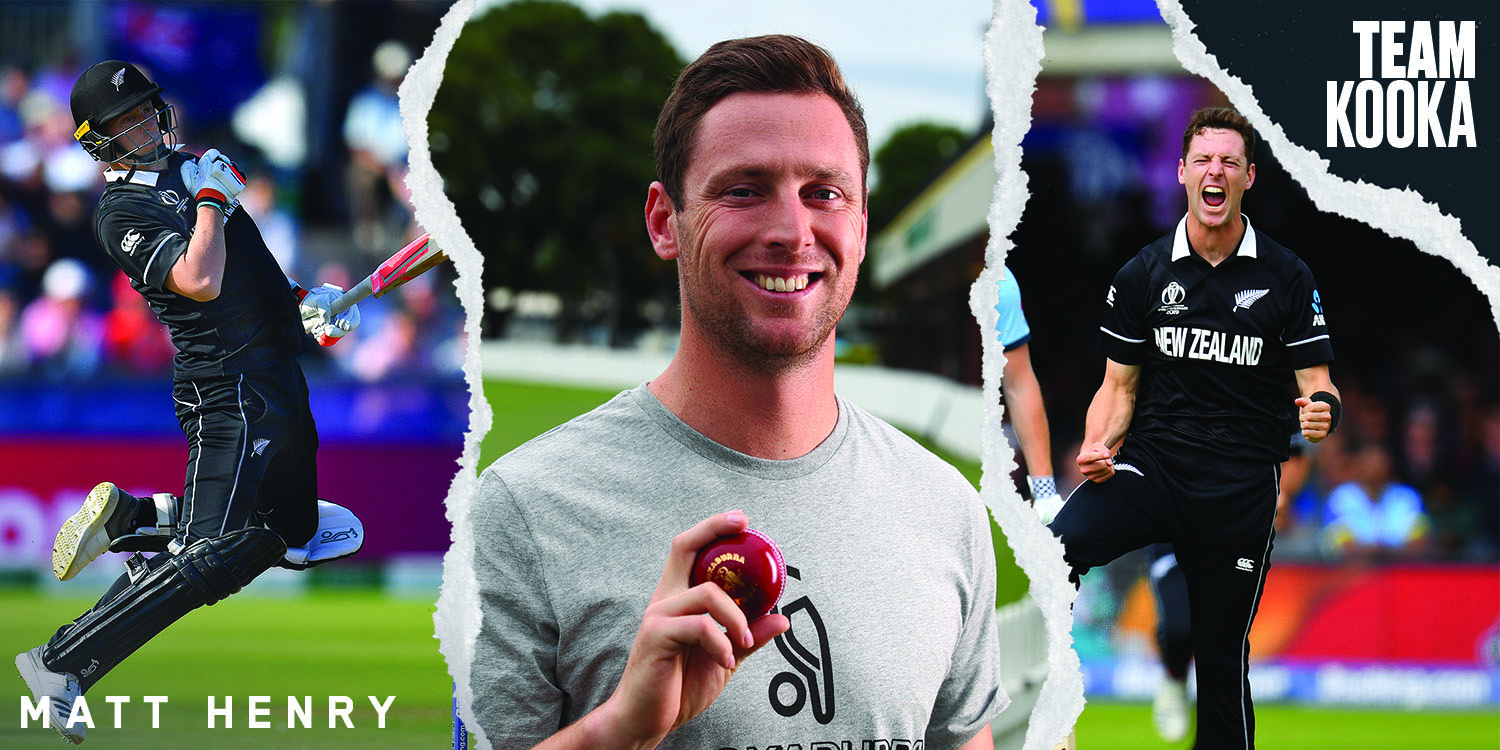 Matt Henry

Born: December 14, 1991, Christchurch, Canterbury
Major Teams: New Zealand, Canterbury, Canterbury Under-17s, Canterbury Under-19s, Chennai Super Kings, Derbyshire, Kings XI Punjab, New Zealand A
Playing Role: Bowler
Batting Style: Right Hand Bat
Bowling Style: Right Arm Fast Medium
Product: Rapid Pro Players / Kookaburra Turf Ball

Profile
A slippery fast bowler, Matt Henry almost didn't play for New Zealand, as he underwent a major back surgery in 2012. Two years later, though, he was called up as cover during the ODI series against India, and thanks to a niggle to fellow injury-prone Hamish Bennett, Henry put the black cap on and registered the third-best figures for a New Zealand debutant in ODIs, claiming four wickets to seal New Zealand's 4-0 series triumph. He played in only two matches in the 2015 World Cup, and incredibly they were the most important, the semi-final against South Africa and the final against Australia.
Henry would make his Test debut at Lord's on the subsequent tour of England and made an immediate impression taking 4 for 93 in the first innings. Over the next four years his body held up well as he was a fairly regular member of New Zealand's Test and ODI sides and played the occasional T20I.
In 2019, he was a key part of New Zealand's incredible World Cup campaign. He took 14 wickets, including 4 for 47 against Bangladesh. But he saved his best spell for the winning semi-final at Old Trafford where he ripped through India's top order, claiming 3 for 37 including the tournament's leading scorer Rohit Sharma. He also took the key wicket of Jason Roy in the epic final against England at Lord's.
Henry stays consistently over 140kmph, likes to bowl full, and had only taken four five-fors in 14 first-class games spread over three seasons when he was called up for what initially looked like an apprenticeship with the New Zealand senior team.

Source: ESPNcricinfo