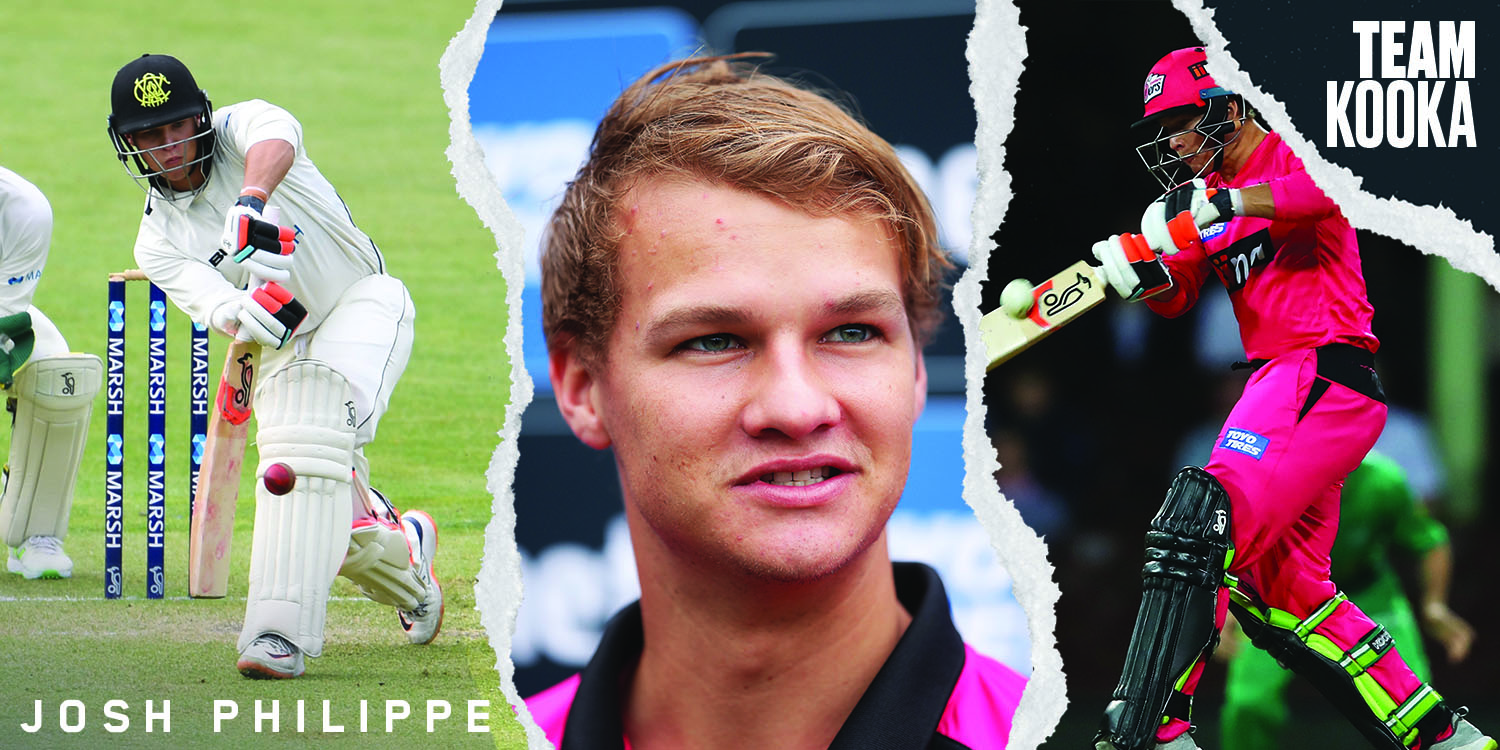 Josh Philippe

Born: June 1, 1997
Major Teams: Australian Prime Minister's Invitation XI, Cricket Australia XI, Durham 2nd XI, Perth Scorchers, Royal Challengers Bangalore, Sydney Sixers, Western Australia Under-23s, Western Australia XI
Playing Role: Wicketkeeper Batsman
Batting Style: Right-Hand Bat
Fielding Position: Wicketkeeper
Product: Rapid Pro Players / Pro Players Wicketkeeping

Profile
Arguably one of the most dynamic hitters in the T20 game today, and one of the rising stars on the Australian scene. Josh plays as a wicket-keeper batsman, and he made his Twenty20 debut for Perth Scorchers against the Sydney Sixers in the 2017–18 Big Bash League season on 23 December 2017.
Prior to his T20 debut, he scored 88 runs from 92 balls opening the batting against England in a warm-up match representing a Western Australia XI, prior to the 2017–18 Ashes series.
He made his first-class debut for Western Australia in the 2017–18 Sheffield Shield season on 16 February 2018. He made his List A debut for Western Australia in the 2018–19 JLT One-Day Cup on 18 September 2018.
He won the Player of the Match award when the Prime Minister's XI beat the touring South Africans on 31 October 2018. He was the match top-scorer with 57, and made four dismissals and conceded no byes in the South African innings, to round out a dominant display for the game.
In the 2020 IPL auction, he was bought by the Royal Challengers Bangalore ahead of the 2020 Indian Premier League

Source: ESPNcricinfo