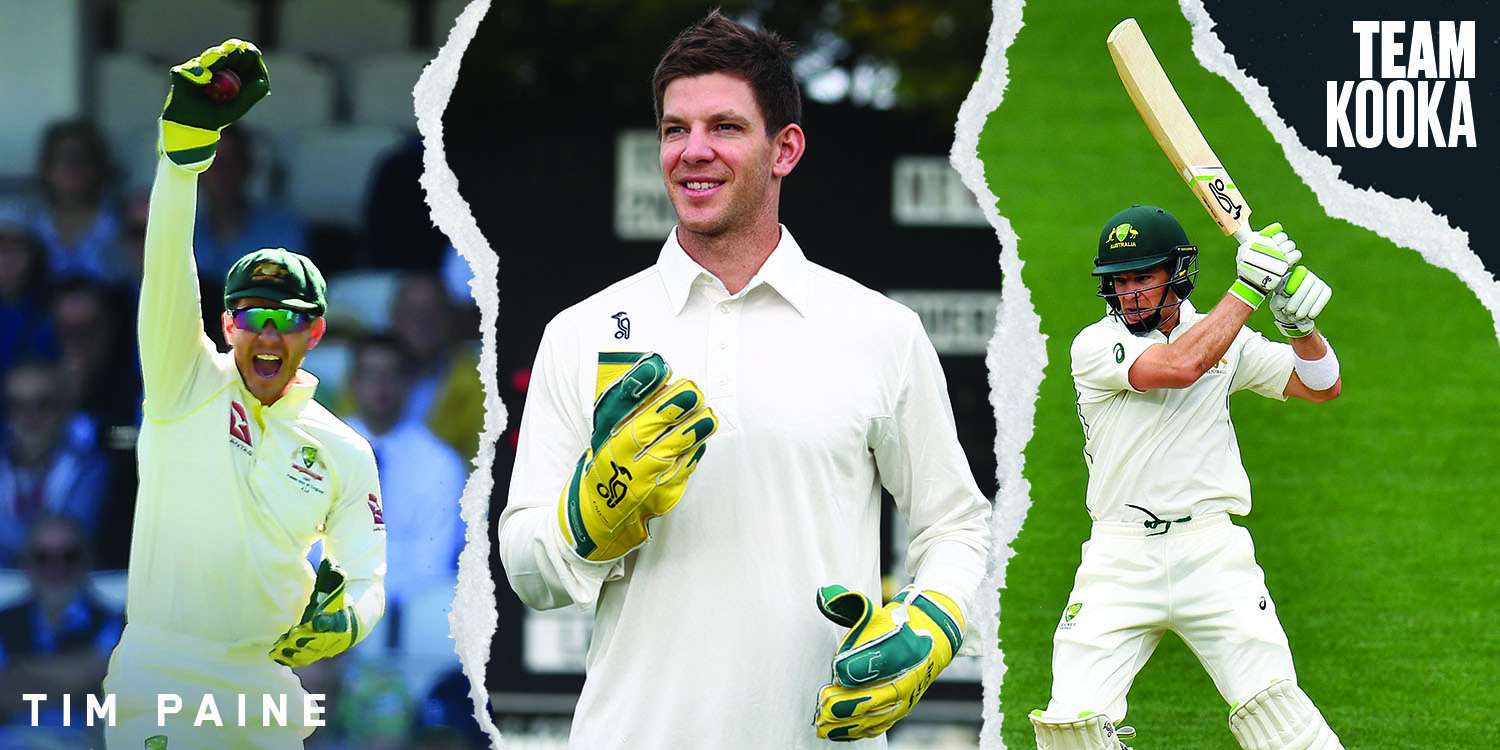 Tim Paine

Born: December 8, 1984, Hobart, Tasmania
Major Teams: Australia, Australia A, Hobart Hurricanes, Pune Warriors, Tasmania, World-XI
Playing Role: Wicketkeeper Batsman
Batting Style: Right Hand Bat
Bowling Style: Right Arm Medium
Fielding Position: Wicketkeeper
Product: Kahuna Pro Players / Pro Players Wicket Keeping

Profile
One of the most unlikely comeback stories in Australian cricket history, days away from taking a job in the Kookaburra office, he instead stuck to cricket a bit longer and was rewarded with a recall for Australia and the Ashes Urn.
Growing up in Hobart Paine was a prodigy with the gloves and bat who made a double century in just his fifth game for Tasmania. After a Test debut in 2010 his future looked assured, but an untimely finger injury plagued him and led to almost seven years of frustration in international wilderness that ultimately led to him losing his place in the Tasmanian side. It was then that life after cricket was considered, and the desk was ready at Kookaburra for him to take over as sponsorship manager.
But a recall for the Australian T20 team in early 2017 gave a glimmer of hope, and important judges in Australian cricket advised him to give it one last shot as Tasmania re-contracted him.
A shock selection as Test wicketkeeper before the 2017-18 Ashes led to an important role in the winning of Ashes but bigger duties were to come.
In the aftermath of the ball-tampering incident in South Africa, a leaderless Australian team turned to Paine as its most experienced cricketer and named him captain. He has since played a crucial role in Australian cricket history as its captain in crisis, overseeing the rebuild of team and reputation with the ideal of a team that represents Australia in right manner as paramount.
The reward came in England in 2019 where a 2-2 result meant Australia retained the Ashes in England for the first time since 2001, Paine's leadership being crucial to the success and elevating him to rare company in Australian cricket history

More Info: ESPNcricinfo