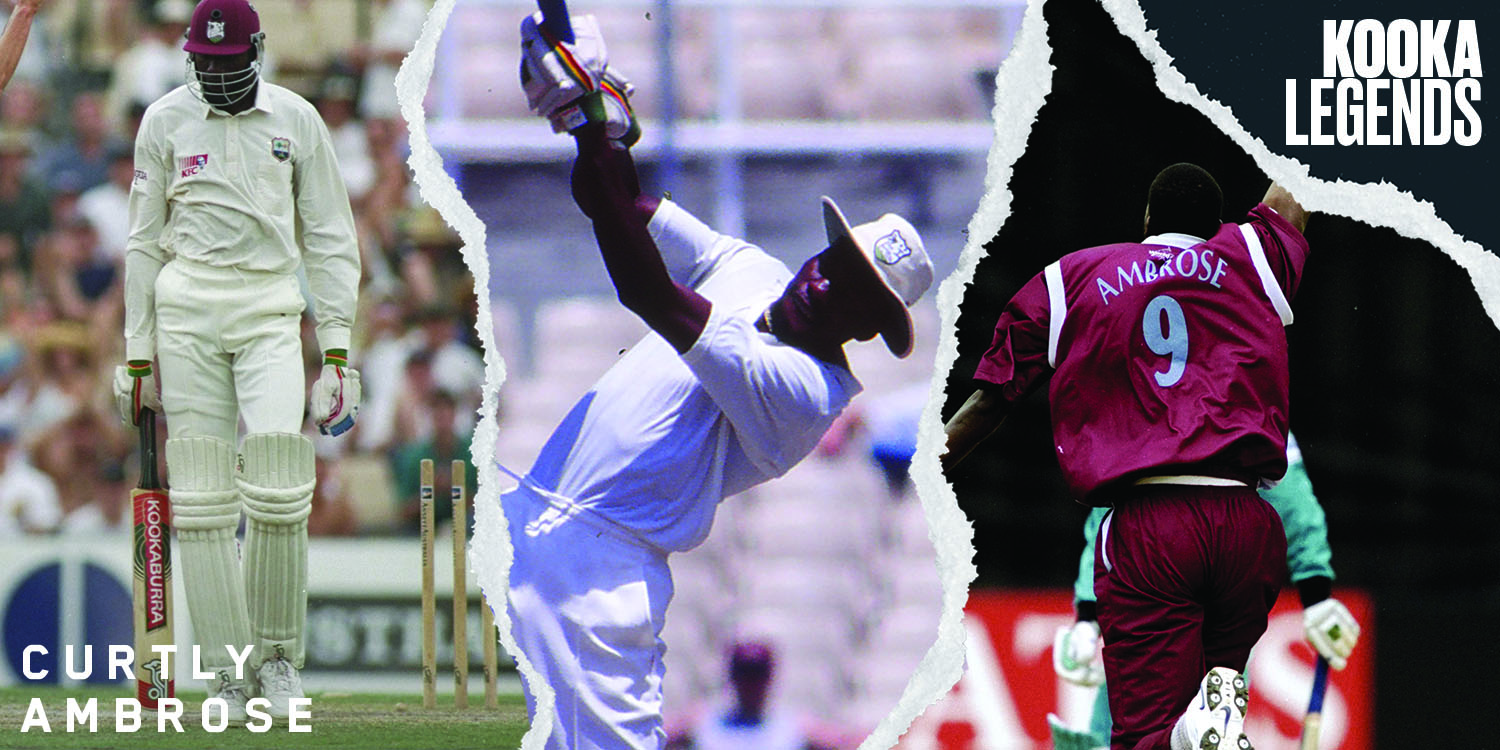 Curtly Ambrose

Born: September 21, 1963, Swetes Village, Antigua
Major Teams: West Indies, Leeward Islands, Northamptonshire, UWI Vice Chancellor's Celebrity XI, West Indies Masters
Playing Role: Bowler
Batting Style: Left Hand Bat
Bowling Style: Right Arm Fast
Product: Kookaburra Turf Ball

Profile
Fee fi fo fum. A giant of the game in every sense, Curtly Ambrose was the most lethal pace bowler of his generation. Like his predecessor Andy Roberts, Ambrose didn't say much, refusing countless interview requests with the motto "Curtly talk to no man". Yet his silence seemed only to magnify his achievements - and his menace.
Among Ambrose's 405 Test wickets at 20.99, two spells stand out: the 6 for 24 that hustled England out for 46 in Trinidad in 1993-94, and his series-clinching burst of 7 for 1 against Australia at the WACA the previous season. Perth's springboard of a pitch was ideal for a man who stood 6ft 7ins and released the ball from almost 10ft high, but there was more to Ambrose's game than bounce.
When his extreme pace deserted him, he fell back on subtle seam movement and an immaculately grooved action. English batsmen saw a great deal of Ambrose's hand-jiving wicket celebration, which set his white wristbands flashing like doves taking to the sky.

Source: ESPNcricinfo