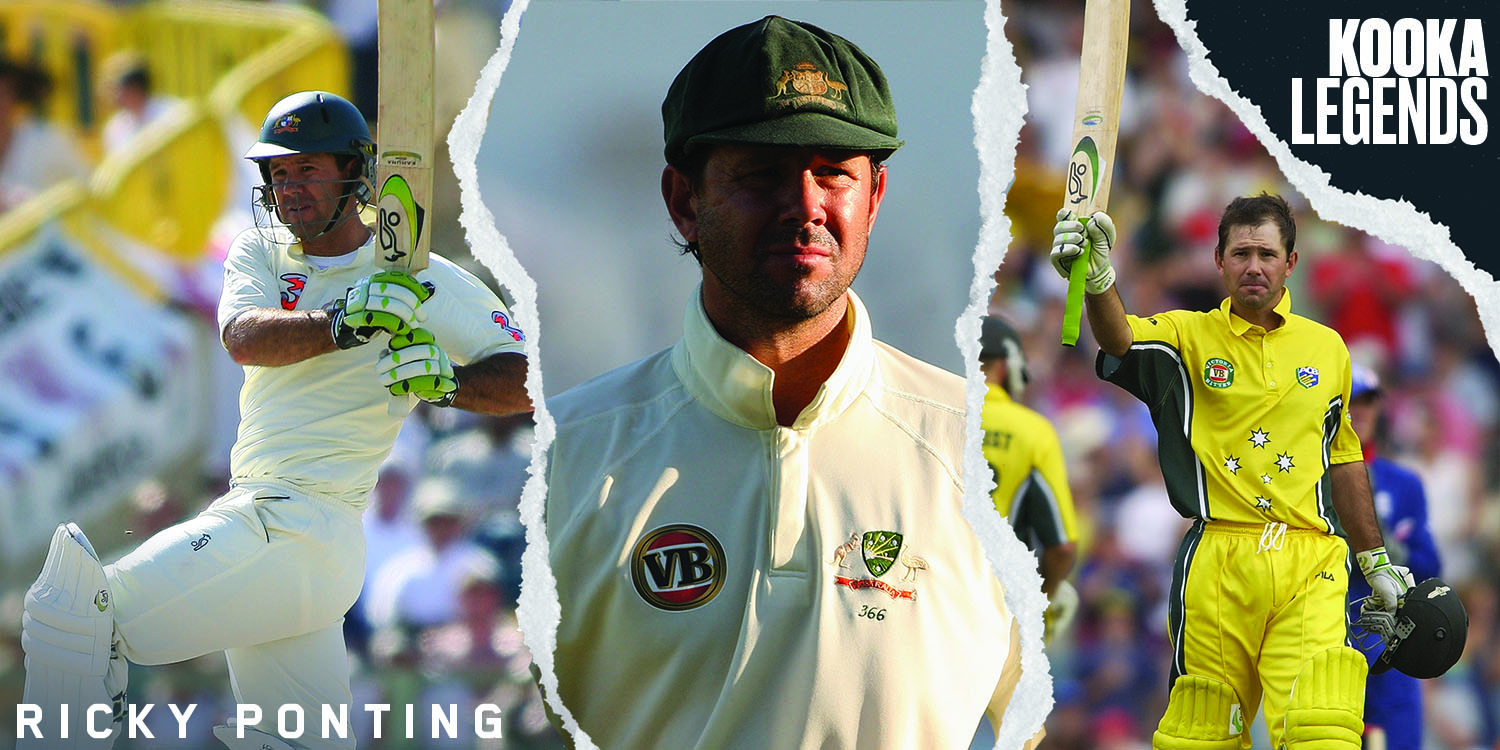 Ricky Ponting

Born: December 19, 1974, Launceston, Tasmania
Major Teams: Australia, Antigua Hawksbills, ICC World XI, Kolkata Knight Riders, Mumbai Indians, Somerset, Surrey, Tasmania
Batting Style: Right Hand Bat
Bowling Style: Right Arm Medium
Product: Kahuna Pro Players

Profile
Ricky Ponting, the most uncompromising player of his generation, grew into Australia's most successful run-maker and only sits below Bradman in the country's overall ratings. It takes an extremely critical eye to diminish his run-scoring achievements, which seem to collect new records in every series. Like spotting a celebrity, it's necessary to look twice when analysing Ponting, first as the archetypal modern batsman, then as the country's 42nd Test captain. There is no doubt about his greatness after taking guard, but his leadership has been under scrutiny for much of his reign. While his blade has sparkled, his stewardship is pock-marked by three Ashes defeats - two in England and one at home - and stumbles to South Africa and India.
Those results didn't stop him from becoming the most successful captain in Test history after passing Steve Waugh's 41 wins in the 2009-10 Boxing Day Test. In the same match he overtook Shane Warne's 92 victories as the most by an individual, and he led Australia to 26 consecutive undefeated (completed) World Cup games. He stepped down from the captaincy when that run ended, in the 2011 World Cup. For the first three years of his reign he was in charge of a superstar unit and did not have to decide much tactically, but once that group headed for retirement he had to change from a manager to moulder.
As a batsman the only debate is where to rank him in the high reaches of the game's greatest run-makers. Acclaimed by Academy coach Rod Marsh as the best teenage batsman he had ever seen, Ponting began with Tasmania at 17 and Australia at 20, and was given out unluckily for 96 on his Test debut. There were some teething problems, including a public admission of an alcohol problem, but the longer he went on the more he matured, building up records and runs.
He plays all the shots with a full flourish of the bat - the cover drive and the pull are particularly productive methods - and knows only to attack. His breathtaking, dead-eye fielding is a force in the game by itself. Only Sachin Tendulkar has more centuries in Tests and ODIs combined than Ponting, who is a natural in the game's traditional forms, but resistant to the perks of Twenty20, from which he retired from in 2009. There have been setbacks against probing seam attacks, high-class finger-spin and, latterly, short balls, which he insists are meant to be pulled or hooked.
After a fairly prolonged patchy run of form, Ponting announced that the Perth Test against South Africa in November-December 2012 would be his last international match.

Source: ESPNcricinfo