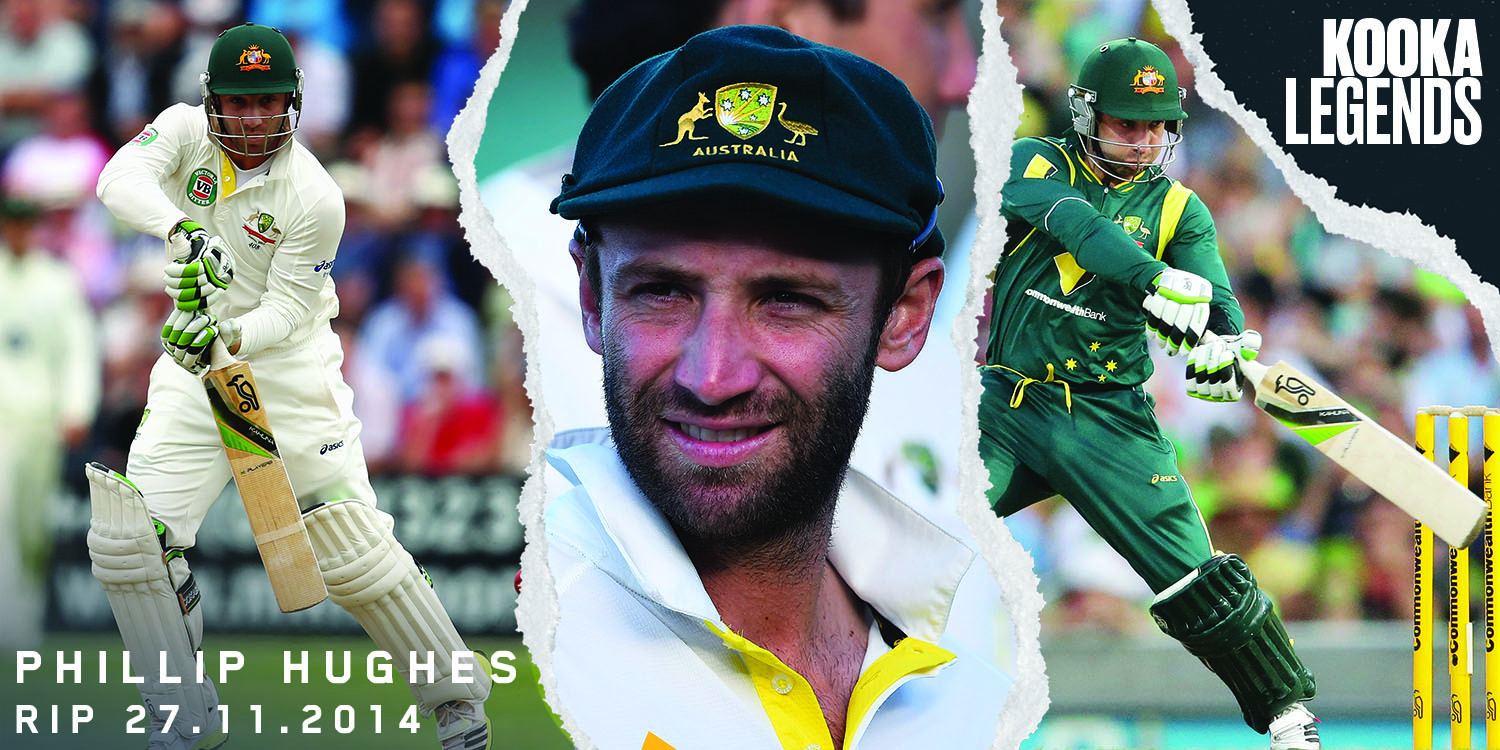 Phillip Hughes

Born: November 30, 1988, Macksville, New South Wales
Major Teams: Australia, Australia A, Australia Under-19s, East Torrens, Hampshire, Middlesex, Mumbai Indians, New South Wales, New South Wales Under-19s, South Australia, Western Suburbs, Worcestershire
Batting Style: Left Hand Bat
Fielding Position: Occasional Wicketkeeper

Profile
Phillip Hughes, who died after being struck by a bouncer a week before his 26th birthday, was a precocious talent from whom Australian cricket expected big things.
At 19, Hughes underlined why he was one of the most exciting young talents around when he became the youngest to score a century in a Pura Cup/Sheffield Shield final. Just months before Hughes' death Australia captain Michael Clarke had tipped him to be a 100-Test man.
If a textbook technique was the sole criterion for a first-class opener then Hughes wouldn't have made a rapid rise to the international level. The most important thing as far as Australia's selectors were concerned was that Hughes picked up plenty of runs from his country-baked technique, which included compulsive slicing through point and slashing to cover, as well as stepping away to provide room for tennis-style drives down the ground.
His perceived weakness against the short ball helped him in South Africa in 2009, when he used the pace of Dale Steyn and Morne Morkel against them and he was the youngest man to score a century in each innings of a Test when he managed the feat in Durban in his second Test.
But after his stunning rise as the replacement for the retired Matthew Hayden, the fall was swift; after he was roughed up by Andrew Flintoff and failed at Lord's he broke the news of his dropping on Twitter. He remained the Test backup opener and in Wellington in 2010 he finished off the win with a brutal 86 off 75 balls. He replaced the injured Simon Katich for three Tests of the 2010-11 Ashes and despite struggling, he finished the Shield season strongly and was first in line to become Shane Watson's full-time partner when Katich lost his contract. A third Test century arrived in Colombo in 2011 but later that year he could not stop edging Chris Martin of New Zealand and was again dropped.
Returned to the side once more against Sri Lanka in 2012-13, Hughes struggled against spin on the Test tour of India that followed and although he played the first two Ashes Tests in England in 2013, he faced the axe again after a lean Lord's Test.
It had taken nearly four years after his Test debut for Hughes to break into the Australian one-day side, but he showed his limited-overs potential in July 2014 when he became the first Australia to score a double-century in a List A match.
A month later he made the highest score of his first-class career, an unbeaten 243 for Australia A as he staked claim for a Test recall.
There were to be no further additions to his 26 Test caps though as, three months later, he was rushed to hospital after a sickening blow from a short ball during a Shield game. He never regained consciousness and died from his injuries. He was 25.

Source: ESPNcricinfo

We are greatly saddened by the news that Phillip Hughes tragically passed away after a freak accident while playing the game he loved so passionately. Phil was a close friend and member of the Kookaburra family throughout his cricket career and will be greatly missed.
Phil was an incredibly talented athlete in the prime of his career with so much to give. He was an inspiration and hero to kids in Australia and around the world. The outpouring of condolences from the cricket community worldwide is a true reflection of a young man loved, admired and respected by his team mates, opposition and legions of cricket fans.

Our thoughts are with Phil's family, teammates and friends.
Your Kookaburra Family - RIP 27.11.14