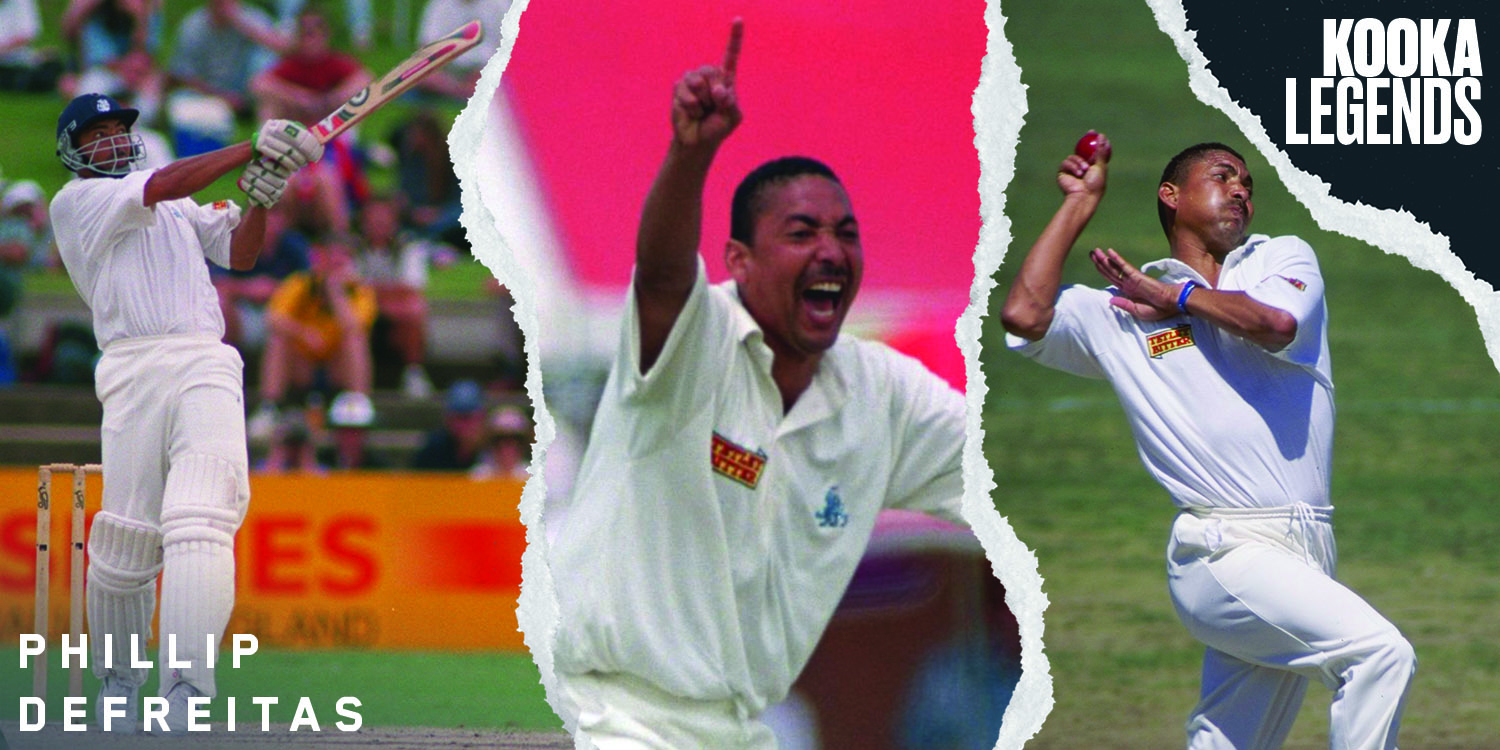 Phillip DeFreitas

Born: February 18, 1966, Scotts Head, Dominica
Major Teams: England, Boland, Derbyshire, Lancashire, Leicestershire
Playing Role: Bowler
Batting Style: Right Hand Bat
Bowling Style: Right Arm Fast Medium

Profile
With a side-on squint-cum-grimace, DeFreitas flings himself at the crease and throws both arms skywards at the same time. No matter that his action wouldn't win any beauty contests: at his peak, around 1991, he was one of England's most consistent seamers, combining away movement, inswing and legcutters. He would later add offbreaks to his repertoire.
His early promise earned him a Test debut in Australia at the age of 20, but his lack of firepower on overseas pitches meant he rarely extended his run of appearances beyond an English summer, and when Dominic Cork arrived on the scene in 1995, DeFreitas's Test career was over. As a batsman he took an age to mature - failing to score a Test fifty until his 23rd appearance - but he can be destructive and turned games at The Oval in 1994 and Adelaide the following winter with some fluent hitting over the top. A tendency to self-destruct, however, meant he never became the post-Botham allrounder England craved.
n the field, his strong arm makes him a natural cover sweeper. His long and prolific county career began at Leicestershire, blossomed at Lancashire, where he helped win several one-day trophies, before taking him to Derbyshire and finally back to Leicestershire. His career finished in 2005, where it had all started in 1985 - at Grace Road - after he appeared for the PCA Masters in the first International 20:20 Championships.

Source: ESPNcricinfo