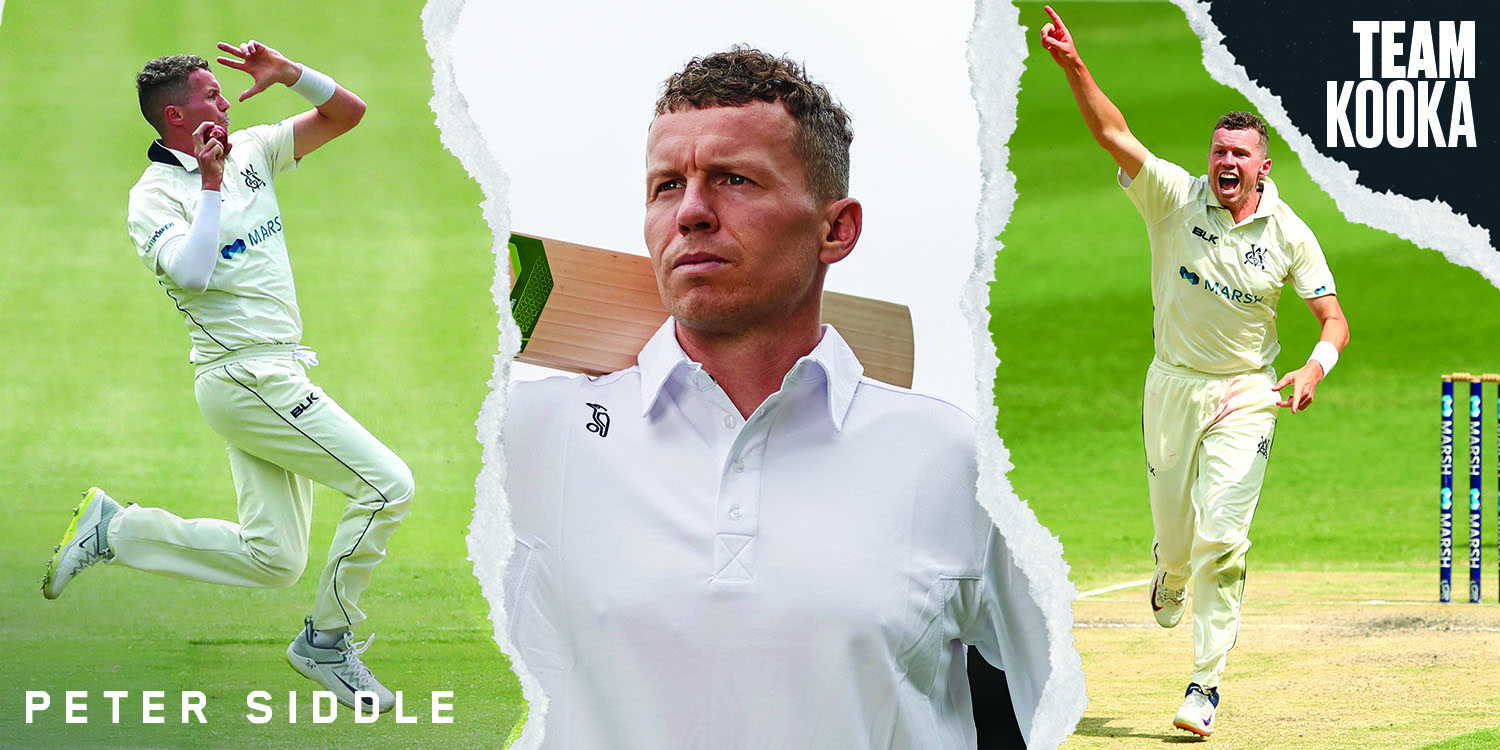 Peter Siddle

Born: November 25, 1984, Traralgon, Victoria
Major Teams: Australia, Australia A, Melbourne Renegades, Nottinghamshire, Rest of the World XI, Victoria
Batting Style: Right Hand Bat
Bowling Style: Right Arm Fast Medium
Product: Kookaburra Turf Ball / Kahuna Pro Players


Profile
With a charging run-up, powerful delivery, worrying bounce and elongated appeal, Peter Siddle has been a reassuringly consistent presence in Australia's Test attack since 2008. A hard-working, hostile fast bowler who has not always been viewed as the epitome of subtlety, Siddle has been used as an enforcer, a workhorse and at times as the spearhead of Australia's bowling group. But he is also a man of contradictions, a tough rural Victorian who was a competitive woodchopper in his youth, yet since 2012 a vegan whose diet can consist of 15 to 20 bananas a day. Such a diet would hardly have appealed to Merv Hughes, a fellow Victorian who filled a similar role in Australia's team in the 1980s and 90s and, like Siddle since 2010, was largely considered a Test-match specialist.
First picked for the tour of India in 2008-09, Siddle made his Test debut in Mohali and hit Gautam Gambhir in the head with his first ball, before claiming Sachin Tendulkar as his maiden Test wicket. Solid performances in the back-to-back series against South Africa confirmed his place in the side and he was a committed figure during the 2009 Ashes tour - loud and brash on the field and calm off it - and a first-innings 5 for 21 in Leeds helped him to 20 wickets. In October of that year, he was named the ICC Emerging Player of the Year, but a quiet home Test summer was followed by a stress fracture in his back, which required lengthy rehabilitation.
His comeback could hardly have been more memorable. At the Gabba on the opening day of the 2010-11 Ashes series, Siddle celebrated his 26th birthday by becoming the ninth Australian to take a Test hat-trick, his yorker at Stuart Broad's toes leading to a typically animated, and successful, lbw appeal. The series was a fiasco for Australia, but Siddle at least managed to collect 6 for 75 on his home ground at the MCG, even if Australia were crushed in the match. The following summer he bowled with more pace, swing and accuracy and collected 23 wickets at 18.65 in the 4-0 thrashing of India, and was Man of the Match in the final Test in Adelaide after taking 5 for 49 in the first innings on a good batting pitch.
Adelaide again proved eventful for Siddle the next season. After flying home from the 2012 tour of the West Indies with a back injury, Siddle returned to the side against South Africa and his energy levels under his new diet were tested to the maximum at Adelaide Oval. The loss of James Pattinson mid-match to an injury left Siddle with a huge workload; he sent down 63.5 overs in the Test, the most by an Australian fast bowler this century. By the closing stages of day five with Australia seeking two wickets to win, Siddle was down on his haunches between balls, exhausted and, he later admitted, "a little bit delirious". Siddle claimed four wickets in the innings but South Africa held on for a draw, and the workload led to Siddle missing the next Test. When he returned for the first Test against Sri Lanka, he responded with a career best match haul of 9 for 104.
Siddle struggled for impact on Australia's hopeless 2012-13 tour of India but was typically persistent and reliable in the back-to-back Ashes campaigns in 2013-14. He showed intelligence in his use of the crease to add variety and his ability to build pressure on England's batsmen with consistent lines and lengths made him an important, if under-rated, member of the attack. But a preference for out-and-out pace from the selectors led to Siddle losing his spot in the team during the tour of South Africa in early 2014, and he was asked to work on regaining the yard of speed he had lost.
Siddle grew up in Morwell in rural Victoria and was already a promising competitive woodchopper when he eventually took up cricket at 14. He became a successful youth player whose honours included taking 11 for 47 in a state under-17 match, breaking the long-standing record of John Scholes, the late Victoria coach. Injuries hampered his early domestic career, with a shoulder reconstruction sidelining him for most of 2006-07 and further shoulder problems troubling him the following season.

Source: ESPNcricinfo