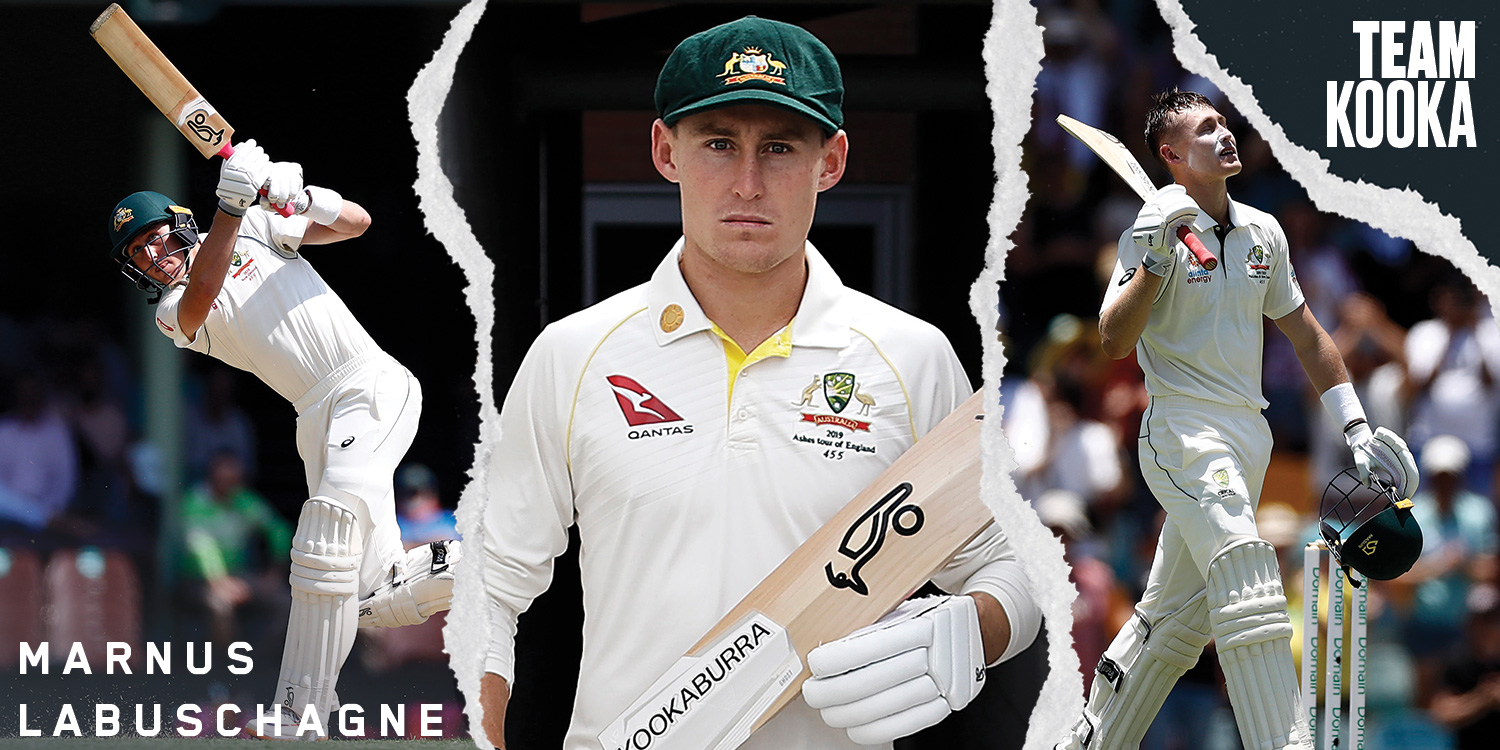 Marnus Labuschagne

Born: June 22, 1994, Klerksdorp, South Africa
Major Teams: Australia, Queensland, Brisbane Heat
Batting Style: Right Hand Top Order Bat
Bowling Style: Right Arm Leg Spin Bowler
Product: Ghost Pro Players

Profile
The breakout star of the 2019 Ashes tour, Marnus Labuschagne has proven his worth under the most intense spotlight on cricket's biggest stage.
Born in South Africa, he grew up in Klerksdorp before his father took a new job in Australia and the family followed to settle in Brisbane when Marnus was 10.
Having grown up speaking Afrikaans, it was a steep learning curve at his new school to become fluent in English, but he did speak the language of cricket. The skills he'd picked up playing the game as a child in Klerksdorp now blossomed as he made Queensland underage squads right up until he captained the Queensland Under 19 team.
Labuschagne first came to prominence in 2014-15 when he made his debut for Queensland, but more famously fielded as a substitute for the Australian team against India where he took a spectacular diving catch at short leg.
Hard work and runs in Sheffield Shield cricket followed before the added bonus of his leg spin bowling earned a shock selection for Australia's tour of the UAE against Pakistan in 2018. He made an auspicious debut with the bat in Dubai, before some gutsy runs in Abu Dhabi – but also took 7 wickets in the two tests underlining his all-round value to the team.
He was recalled for a few home tests at the end of the 2018-19 summer against India and Sri Lanka, where he struck 81 at his home ground of the Gabba. But it was in England in 2019 that his career really flourished.
Not tipped for Ashes selection, he played for Glamorgan in English county cricket where he piled on runs as the leading batsman in England during the early part of the season.
This forced his selection in the Ashes Test squad and when Steve Smith was concussed during the Lord's Test, Labuschagne was the next in line to make history as the first concussion substitution in a Test match. Under intense pressure and facing frightening fast bowling Labuschagne scored a match-saving 59 and peeled off 3 more half centuries on the bounce over the series to be the main support act for Steve Smith. For the remainder of the series he averaged more than 50 with the bat and was a major factor in Australia's retention of the Ashes.
Labuschagne continues to use Kookaburra Ghost Pro Players as his product of choice.

More Info: ESPNcricinfo