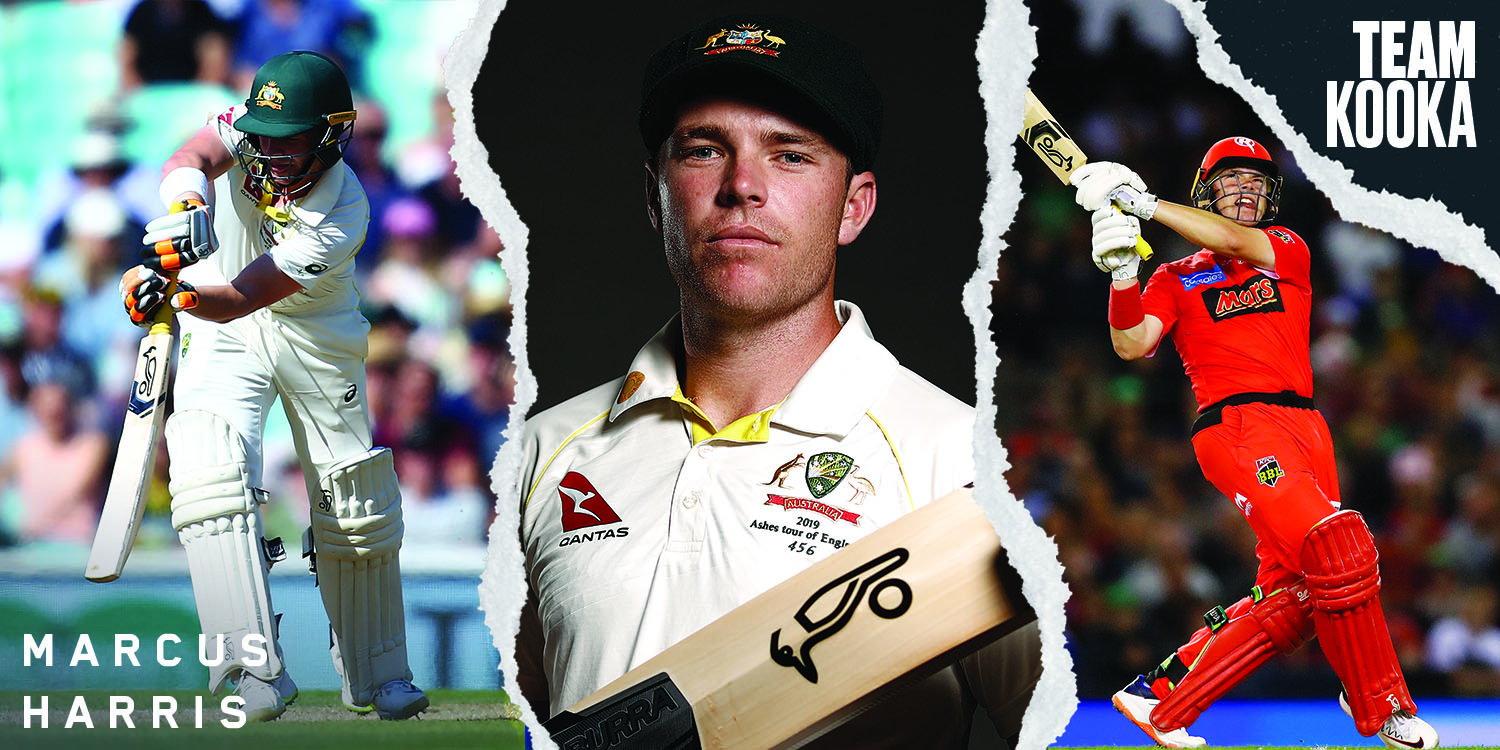 Marcus Harris

Born: July 21, 1992, Perth, Western Australia
Major Teams: Victoria, Australia, Melbourne Renegades
Batting Style: Left Hand Opening Bat
Product: Shadow Pro Players

Profile
A diminutive opening batsman, Marcus Harris burst on to the Australian domestic scene in 2010-11 when he scored 157 in his third first-class match, which made him, at 18, the youngest Australian to score a first-class 150. A semi-regular for Western Australia over the next few years, Harris was Man of the Match in the 2014-15 Sheffield Shield final when he scored 81 and 158 against Victoria in Hobart, but it was ultimately futile for WA as the match finished in a draw, which handed the title to Victoria. In 2016, Harris made the move from Western Australia to Victoria, having played 41 Sheffield Shield games for his home state, scoring more than 2000 runs at 28.43 with four centuries - a record that frustrated his then state coach Justin Langer who believed he was capable of much more.
The move sparked an outstanding run of form for Victoria and would bring the ultimate reward when, two years later, he was handed a Test call-up for the 2018-19 series against India following a prolific start to the domestic season, which included a career-best 250 against New South Wales. It reunited him with Langer, now the Australia Test coach, who said: "I've known him at Scarborough Cricket Club since he was about 10 years old. Did I say mediocre with flashes of brilliance? Yeah, I did, because that's what he was. That's the truth. What he's done to his great credit is, he's become a really consistent opening batsman with flashes of brilliance."
Harris showed he could handle Test match pressure scoring two half-centuries as Australia's most consistent player in a 2-1 loss against a world-class India attack. However, he missed out against Sri Lanka to leave his spot vulnerable to the impending return of David Warner. But he finished the Shield season in fine style, hitting 141 in the final against NSW to help Victoria to the title and take his season tally to 1188 runs at 69.88. He secured his place on the Australia A tour to England ahead of the 2019 Ashes and earned himself a Cricket Australia contract.
He'll be looking to don the baggy green in 2020-21, alongside his Victorian and Renegades caps, while he uses the Shadow - a bat he personally was involved in designing. In fact, he came up with the name "Shadow"!

Source: ESPNcricinfo