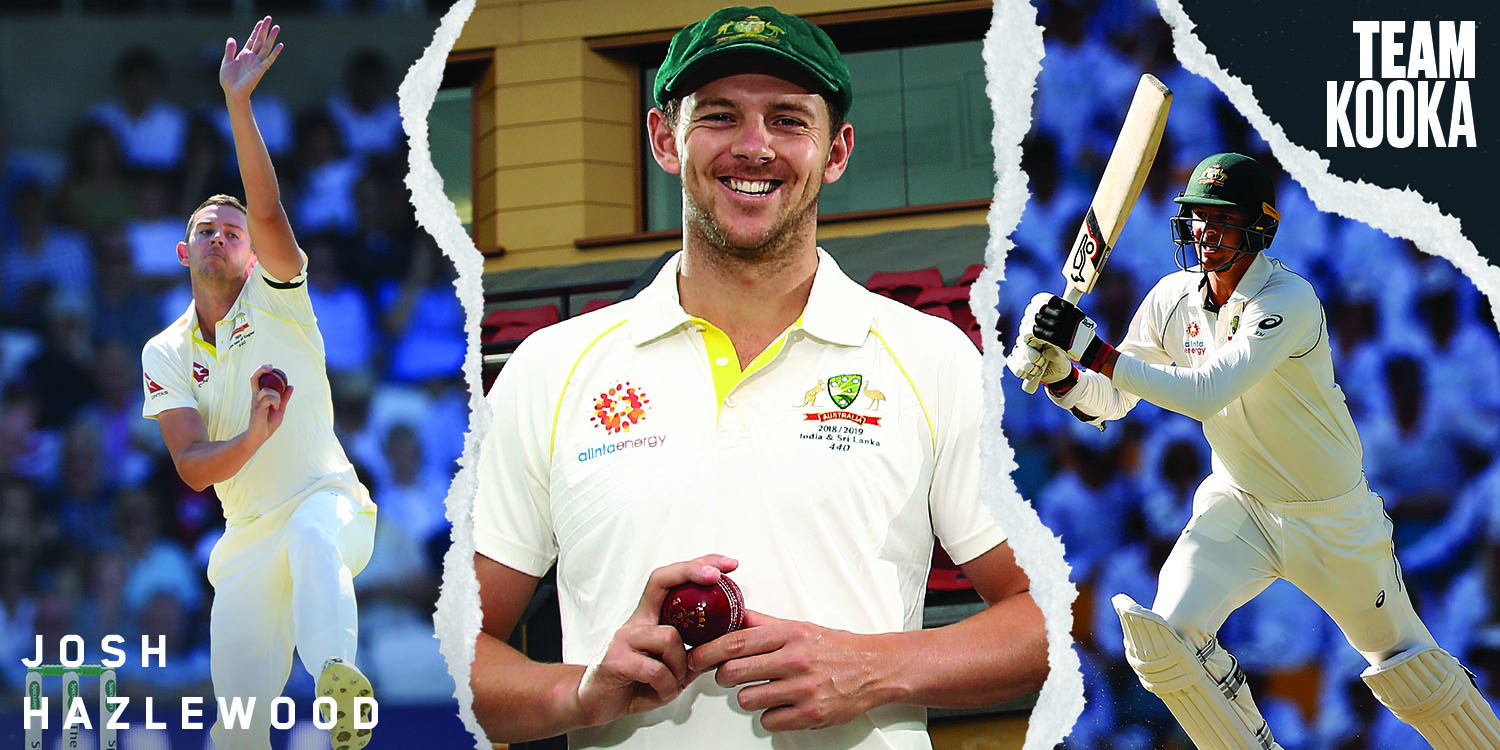 Josh Hazlewood

Born: January 8, 1991, Tamworth, New South Wales
Major Teams: Australia, Australian Capital Territory, Chennai Super Kings, Mumbai Indians, New South Wales, St George, Sydney Sixers
Playing Role: Bowler
Batting Style: Left Hand Bat
Bowling Style: Right Arm Fast Medium
Product: Kookaburra Turf Ball / Pace Pro Players

Profile
A tall and accurate fast bowler who is unrelenting in his line and length, Josh Hazlewood became a fixture in Australia's Test attack as soon as he made his debut in December 2014. Although he was only 23 at the time, the baggy green had felt a long time coming, given that Hazlewood had been highly regarded for so long. At 17, he had become the youngest fast bowler to be selected by New South Wales, and at 19 he was in his first one-day international against England at Southampton, joining Craig McDermott and Ray Bright as the only Australian 19-year-olds to play the format so soon. Hazlewood was initially chosen for Australia's Test tour of India in late 2010 but was withdrawn due to a back stress injury, and it was not until four years later that he finally played his first Test, having added significant strength to his 196cm frame.
Hazlewood grew up with Glenn McGrath as his idol and was handed a rookie state contract for 2008-09, despite still being in year 12 in Tamworth, in country New South Wales. At the time, he had not even played a game for a Sydney grade club. But the observers who had seen something in Hazlewood were to be justified, as he statistically kept pace with McGrath, or near enough to it, during the early stages of his international career. Both men had made their Test debuts at 23 and Hazlewood reached 100 Test wickets in 46 innings, just one innings slower than his idol. Along the way, Hazlewood was only once dropped from the side: mentally and physically fatigued, he was left out of the fifth and final Ashes Test in England in 2015, despite a collection of 16 wickets at 25.75 in the series. When the Ashes next came around, in 2017-18, he claimed 21 wickets in Australia's 4-0 victory.
After the leadership upheaval following the Newlands ball-tampering scandal, he was named joint vice-captain of the Test team but missed the tour of the UAE due to a back issue. Another back injury following the 2018-19 home series against India saw him replaced as vice-captain and miss out on the World Cup squad having been part of Australia's successful campaign in 2015.

Source: ESPNcricinfo