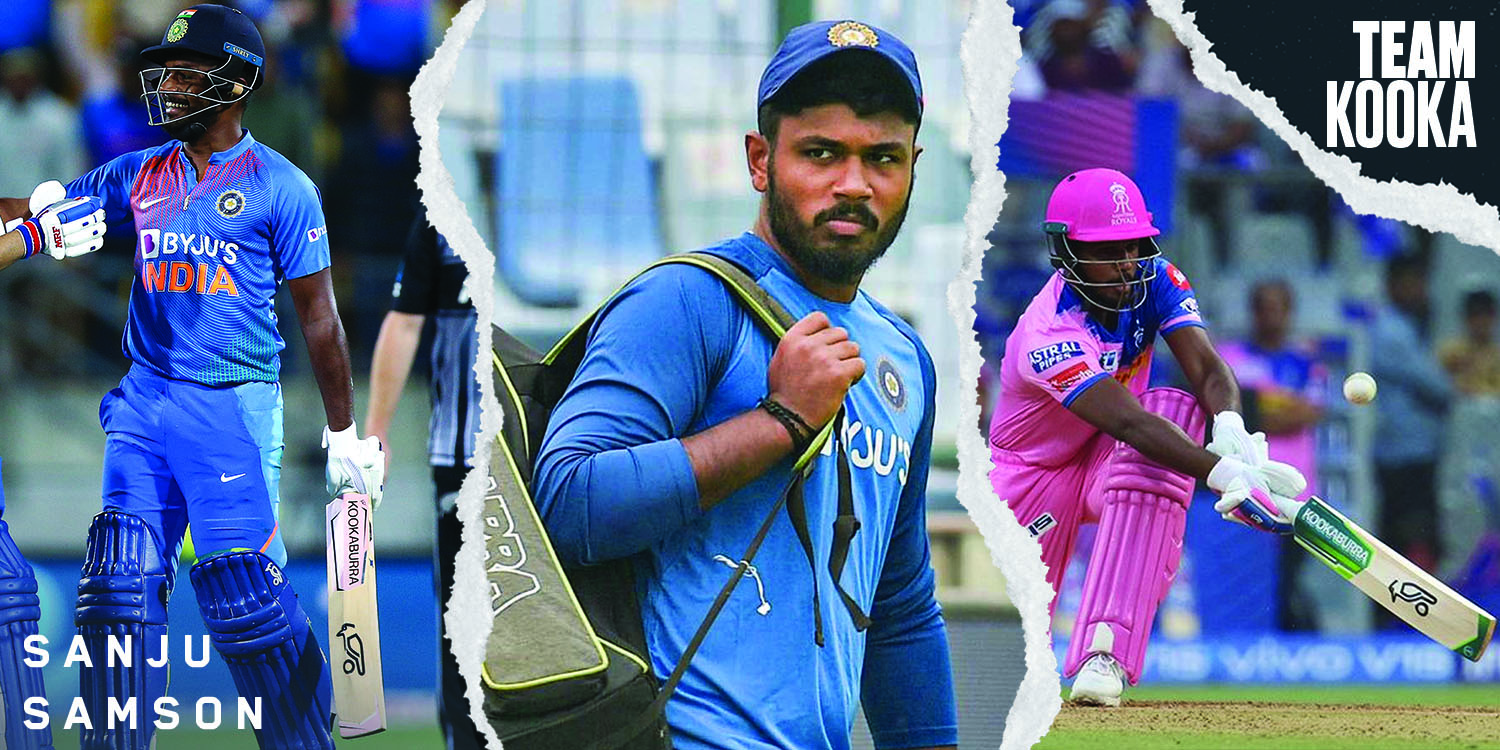 Sanju Samson

Born: November 11, 1994, Pulluvila, Vizhinjam, Trivandrum
Major Teams: India, Delhi Daredevils, India Under-19s, Indian Board President's XI, Kerala, Kolkata Knight Riders, North and South Zones, Rajasthan Royals
Playing Role: Wicketkeeper Batsman
Batting Style: Right Hand Bat
Fielding Position: Wicketkeeper
Product: Kahuna Pro Players / Pro Players Wicket Keeping

Profile
Despite being a teenager, Sanju Samson has emerged as a prime contender to be the flag-bearer of cricket for the state of Kerala, one of the few regions in India where football's popularity and following outdoes that of cricket. Samson shifted to Thiruvananthapuram in his early teens after taking his first cricket lessons in Delhi, where his father worked as a police constable. In Thiruvananthapuram, Samson started creating waves in junior circuit with his bat. His impressive technique combined with an ability to time the ball first earned him a place in Kerala's U-19 team and a consistent outing in the Cooch Behar Trophy (domestic U-19 championship) elevated him into India's team for the U-19 Asia Cup in 2012.
However, the Asia Cup outing turned out to be a huge disappointment for Samson as he returned from Kuala Lumpur with a tally of 14 runs from three innings. That meant he wasn't selected for India's U-19 World Cup sojourn. However, Samson, who had made his first-class debut the previous season, made up for it with consistent performances with the bat and with the wicketkeeping gloves. He started the Ranji Trophy season with a century against Himachal Pradesh in seamer-friendly conditions and then added another before the season was over.
The next big stop was the Indian Premier League, where Samson contributed almost every time he came out to bat for Rajasthan Royals. His 41-ball 63 against Royal Challengers Bangalore confirmed him as one of the finds of the 2013 tournament. Rahul Dravid, his captain at Royals, has emphasised more than once that Samson is one to watch out for. He followed that up with another bright IPL season in 2014, and an impressive showing - temperament-wise, most of all - for India A in Australia. That catapulted him into the reckoning for India, and the call-up came sooner rather than later, as he was picked in India's limited-overs squad for the tour to England in August-September.

Source: ESPNcricinfo