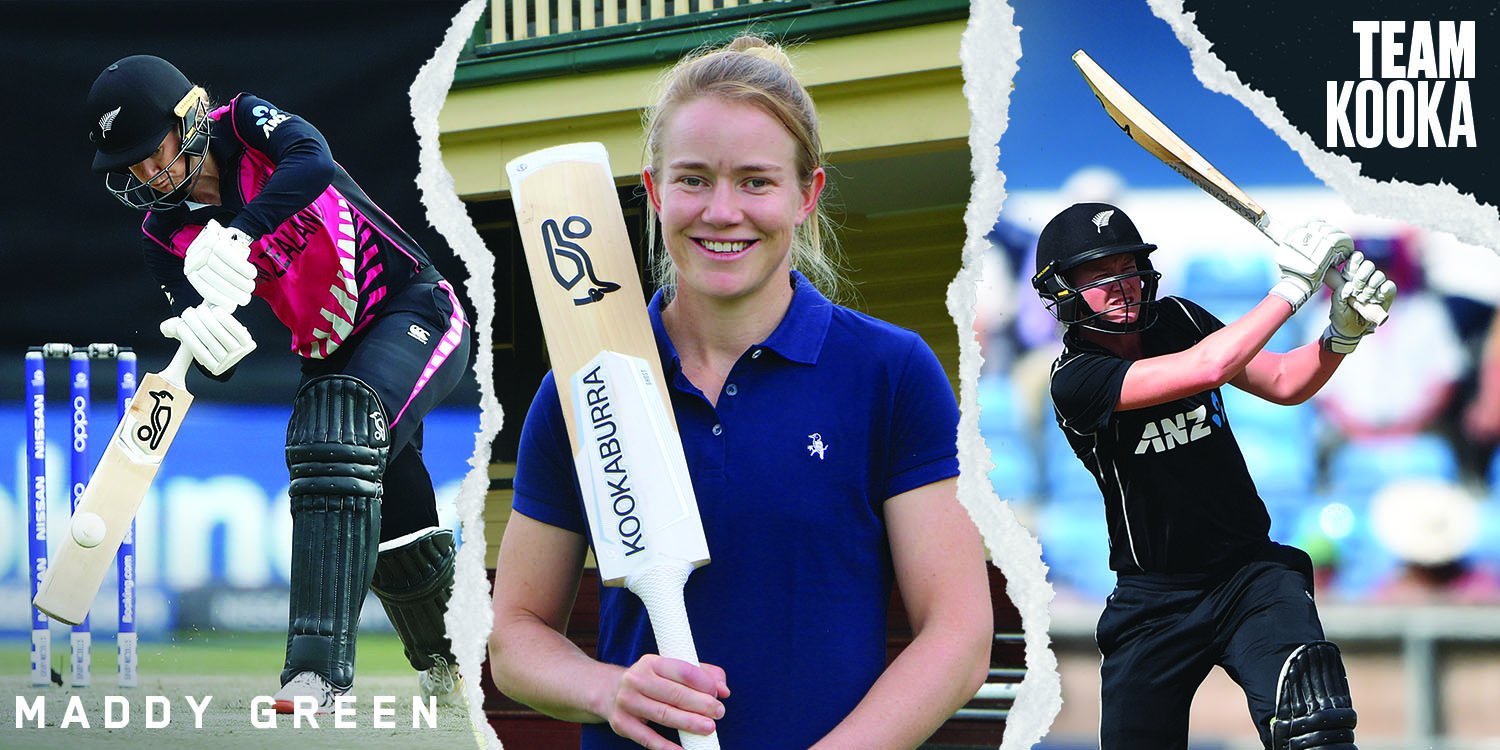 Maddy Green

Born: October 20, 1992, Auckland
Major Teams: Auckland Women, New Zealand Women
Playing Role: Middle Order Batsman
Batting Style: Right Hand Bat
Bowling Style: Right Arm Offbreak
Product: Ghost Pro Players

Profile
Maddy Green made her international debut in 2012 aged 19, but made her real mark six years later during her whirlwind 62-ball century in New Zealand's record total of 490 for 4 against Ireland in Dublin. This was also the first time she made more than fifty on the big stage, and the first time she was batting at No.3 for New Zealand. She went on to smash 121 off only 77 balls in a record 346-run win.
A powerful batsman and an offspinner, Green is also a handy fielder. She showcased her captaincy skills by leading Auckland Hearts to victory in the 2017-18 domestic one-day competition, the Hallyburton Johnstone Shield. She was also named the Batswoman of the Year for the Hearts in the same season, and went on to lead a New Zealand XI side against West Indies in a warm-up match in Lincoln.
Despite being a promising talent in her teens, it took time for Green to exhibit her strokeplay because of the batting depth and allrounders New Zealand possessed, and was confined to the lower order. It also led to a two-year gap between her T20I debut in 2012 and her ODI debut. She was soon picked for the 2014 World T20 in Bangladesh but lost out on the next edition of the event, in India in 2016, before an injury to offspinner Leigh Kasperek later in the year gave Green a recall.

Source: ESPNcricinfo